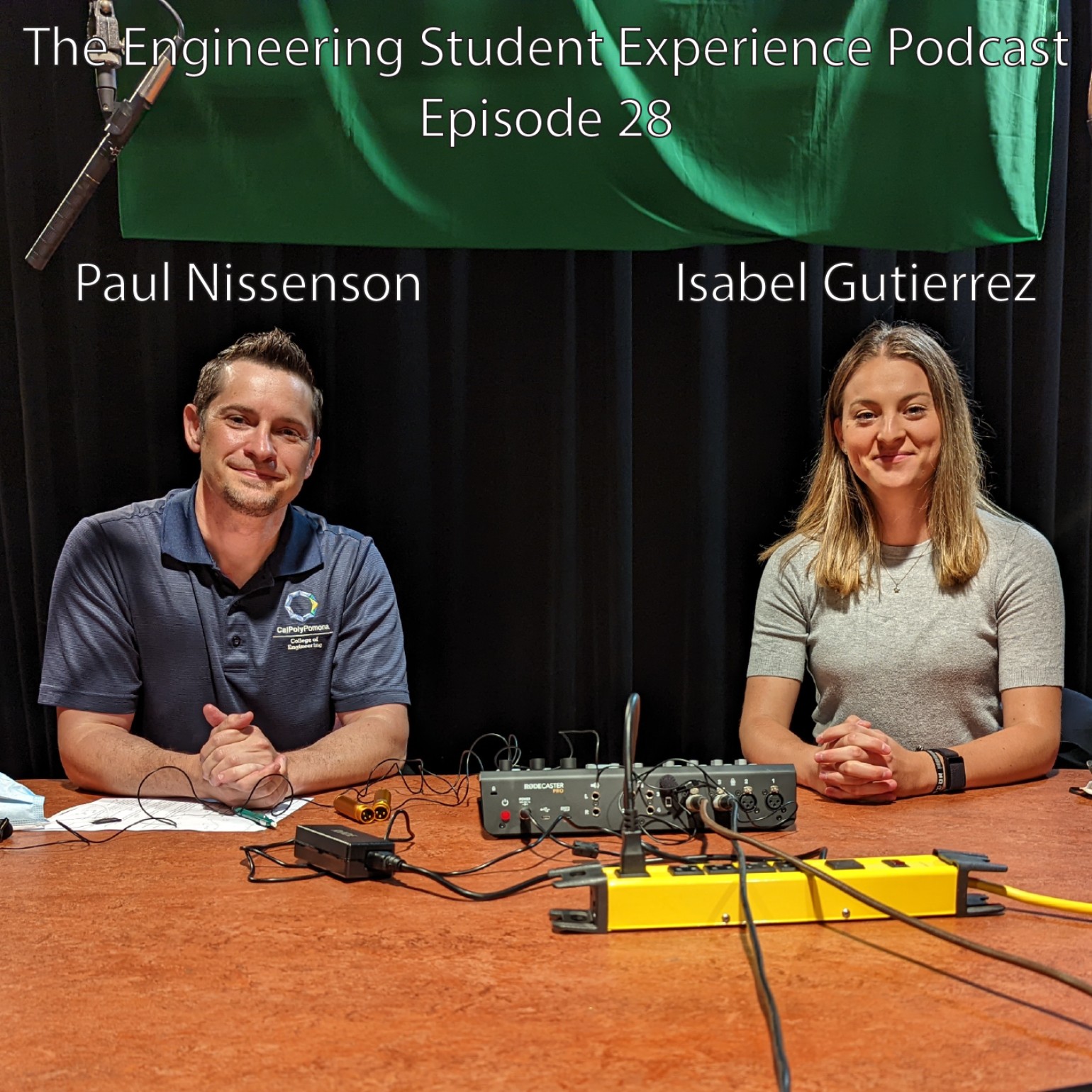 In this episode, Paul talks with Isabel Gutierrez to learn what it's like to create and grow a company. Isabel is the CEO and founder of Vistendo, and earned a B.S. in Mechanical Engineering from Cal Poly Pomona in 2019. Vistendo is a company dedicated to ending the suffering related to untreated brain dysfunctions including brain injuries and mental health disorders. The technology developed by Vistendo helps to detect concussions right on-the-field and monitors those who are injured to prevent serious injury and long-term suffering.
During the interview, Isabel describes her journey of having an idea for a product, forming a company while still in college, and growing the company for the past few years. She also discusses the time demands required to run a start-up company, the importance of people skills in the workplace and for finding investors and partners, the traits of successful leaders, and many other topics.
Vistendo's website: 
https://vistendo.com/
Isabel's LinkedIn profile:
https://www.linkedin.com/in/isabelguti/ 
Have comments about this episode? Send your feedback to TESEpodcast@gmail.com and Paul will personally read your email.
Episode edited by Paul Nissenson. Recorded on July 19, 2022 at Cal Poly Pomona.